REMINISCENT
PROCTER & GAMBLE 2023
In Spring '23, I worked as a Digital Design Co-op for Procter & Gamble Beauty Care. While most of my work is confidential, I created and pitched a passion project during my time there which involved Design Research, UIUX Design, Branding, and more. Fellow Industrial Design Co-op Alex Ernsell hopped on this project to create the physical prototype. See some of the process below! I am happy to show the full deck I presented at Procter & Gamble upon request or during interview.



OBJECTIVE
Design a brand and its digital commerce platform that sells niche regional nostalgic scents from around the world. Define the brand, execute research, build the interface, and create a physical product prototype.

Reminiscent is a hypothetical digital commerce sub-brand of P&G focused on delivering nostalgic niche regional scents that can be added to any P&G product to enhance user experience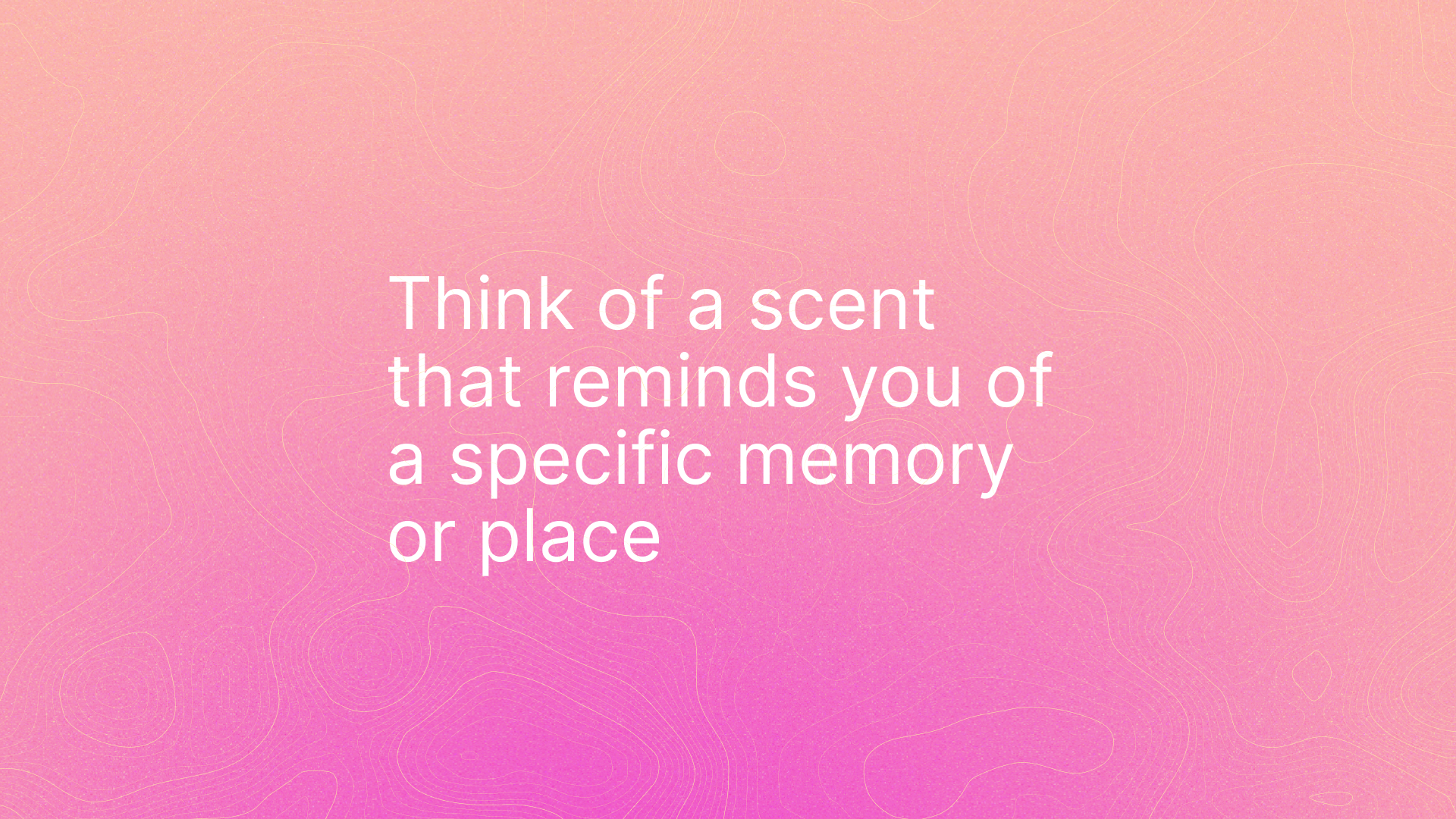 LANDSCAPE ASSESSMENT
Here's what people are thinking about memory...

SKETCHING ("IF I COULD BOTTLE A SCENT...")
RESEARCH
User Personas, Consumer and Market Trend Analytics, Design Research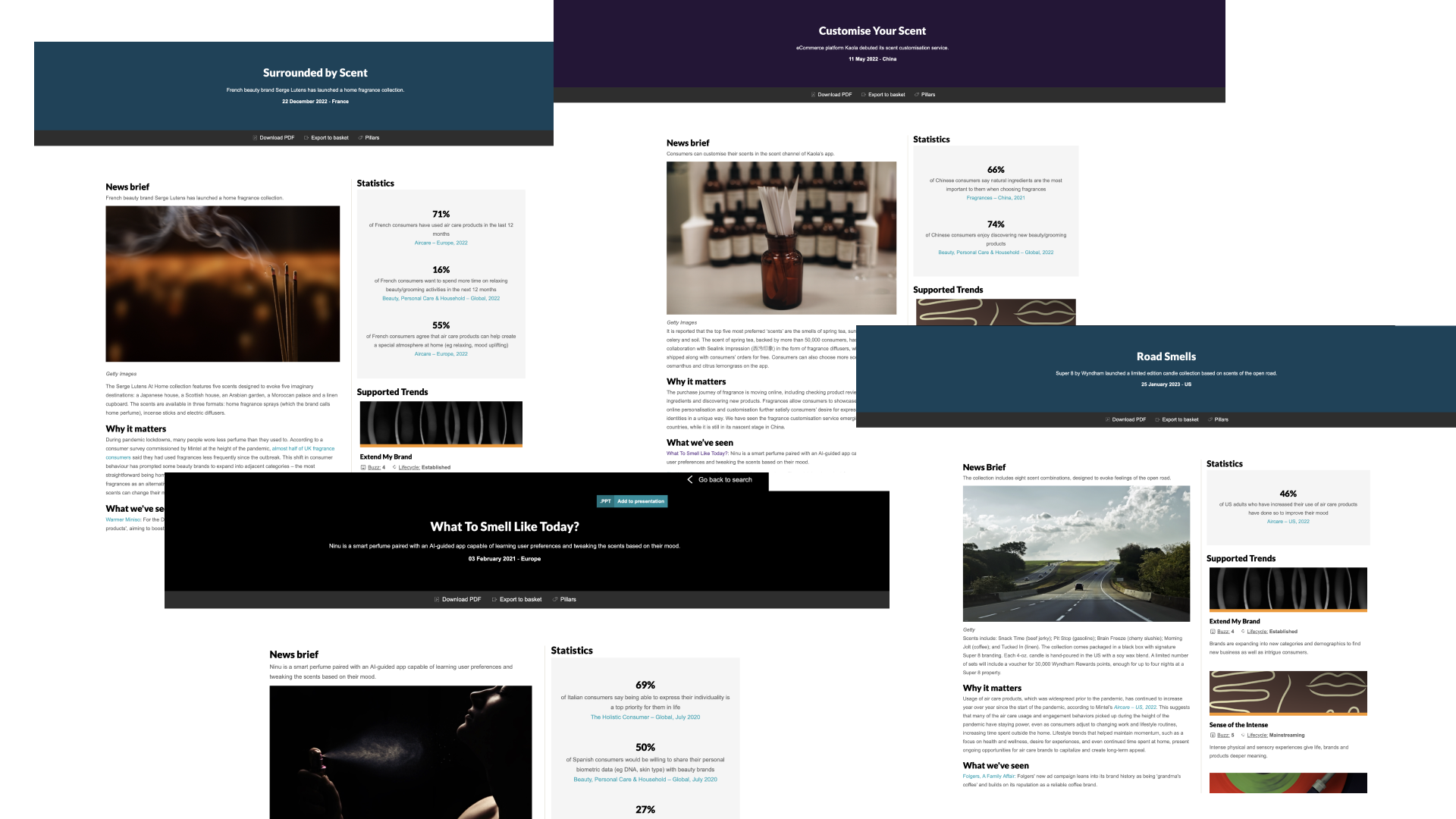 CONDUCTING A SURVEY

I wrote and distributed a survey to gather information and experiences from Immigrants about nostalgic scents. The first time I did this, I wasn't getting accurate answers. Instead I got vague responses that were almost there, but not exactly what I wanted. I learnt that I had to rewrite my questions and give adequate framing to get the answers I wanted from my survey respondents (which I knew they had all along, but couldn't get to!) What an interesting experience in human interaction.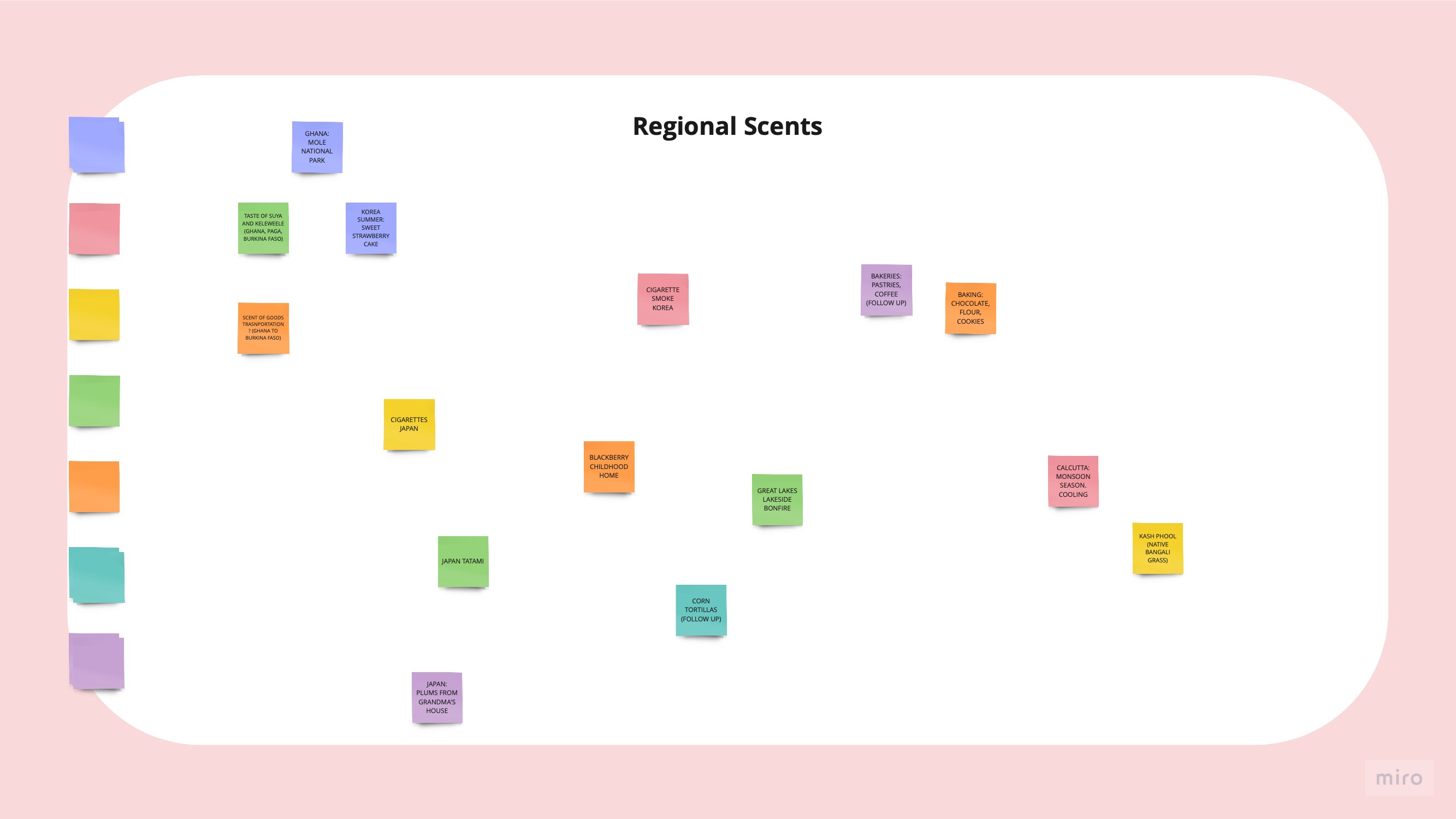 LET'S ASK THE EXPERTS...

I sought some more perspectives on Reminiscent. I was lucky to get some time with P&G Perfumers and Trend Researchers.
HOW DO YOU REPRESENT SCENT VISUALLY?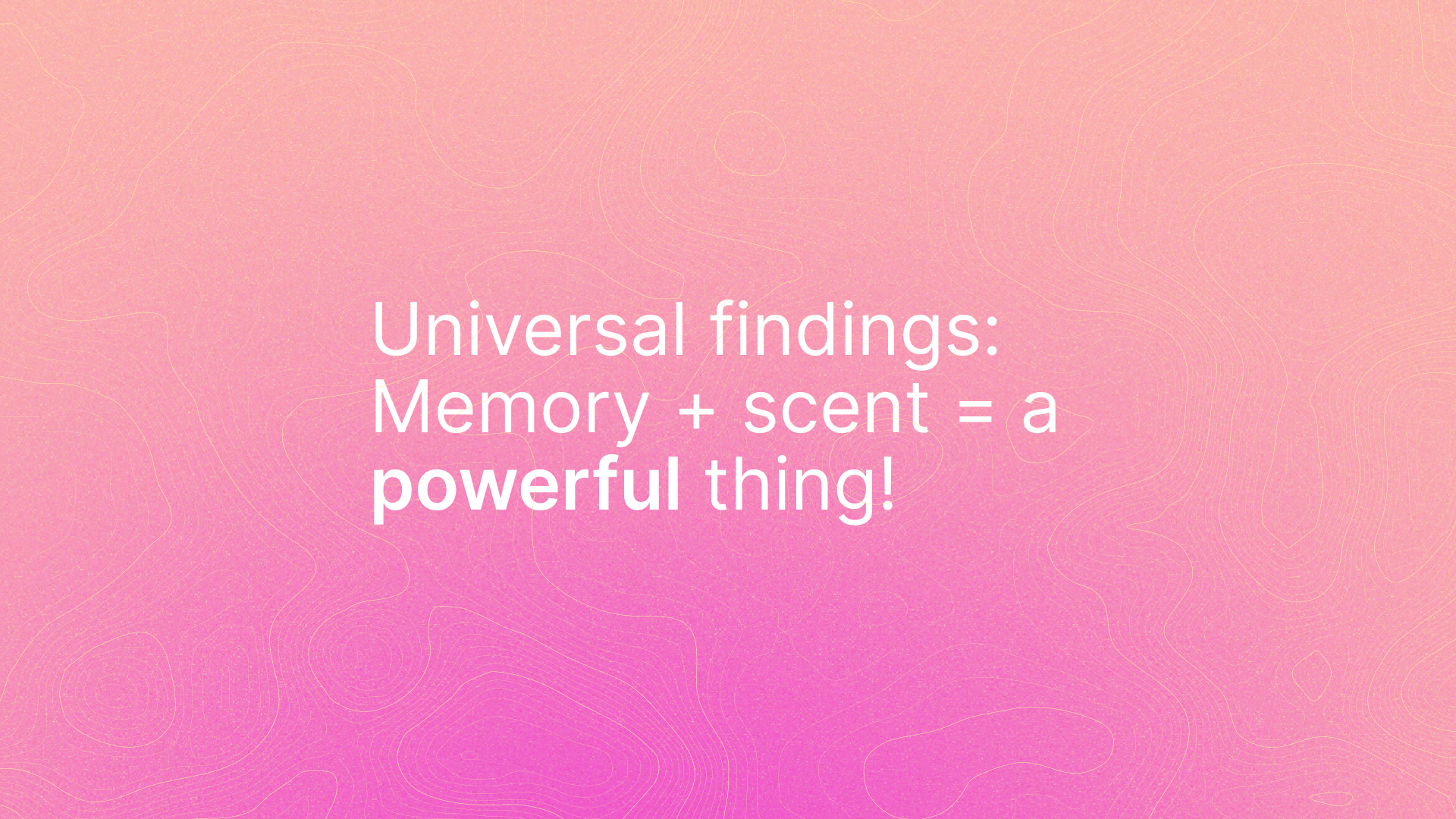 THAT'S WHY IT'S CALLED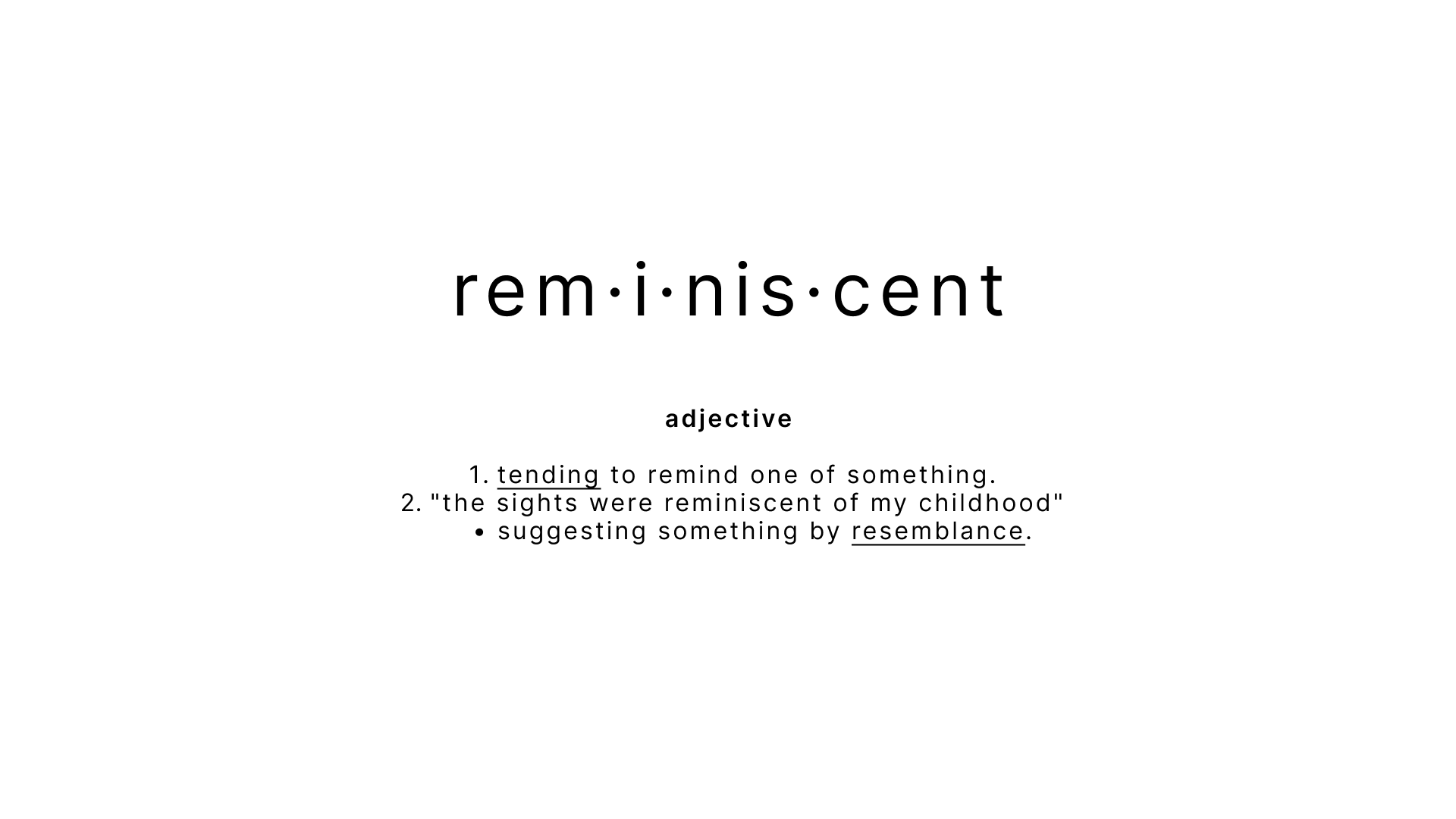 BRANDING

Since Reminiscent is about regional niche nostalgic scents, location is a huge factor to the brand. After ideating, I began thinking about topographic maps. They show an area's location and geographic qualities through contour lines. This line detailing combined with the nostalgic color gradients made up the package branding. Each regional scent would have a unique topographic pattern and a unique color gradient.

MAKING THE PHYSICAL BOTTLE


Renders created by Alex Ernsell


LOW FIDELITY PROTOTYPING

USER JOURNEY MAP

USER INTERFACE ITERATIONS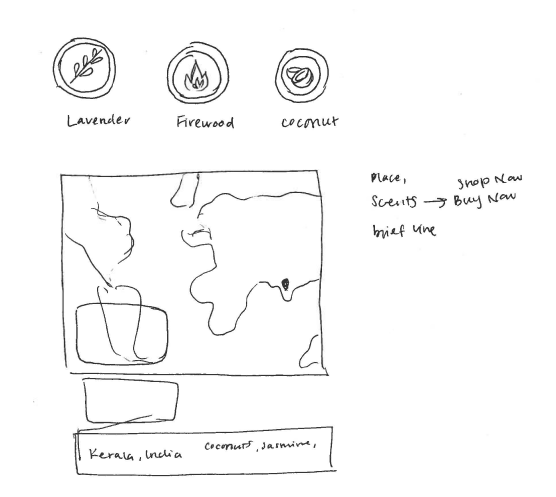 FIGMA PROTOTYPING


FINAL ITERATION FRAMES SLIDESHOW
WHAT IS THE FUTURE OF SCENT?

What other products can incorporate scent into their holistic design experience? What if digital picture frames could emit nostalgic scents with pictures of memories? What if movie projectors emit fabricrated scents of fictional lands of Tatooine or Middle earth? What if Reminiscent was housed in an International market like Jungle Jim's? The consumer base of Jungle Jim's is already interested in international cuisine and experiences, so perhaps they'd be interested in international sensory experiences.