LETTERBOXD APP REDESIGN

OBJECTIVE
Redesign the navigation and streamline the UI/interface of
Letterboxd
: a social networking app for film lovers. Self-Initiated Collaborative Project with
Danny Smoroske
.
IMMERSE

Before beginning, we interviewed users (within and outside the field) to get a broader understanding of the experience of using the current Letterboxd app.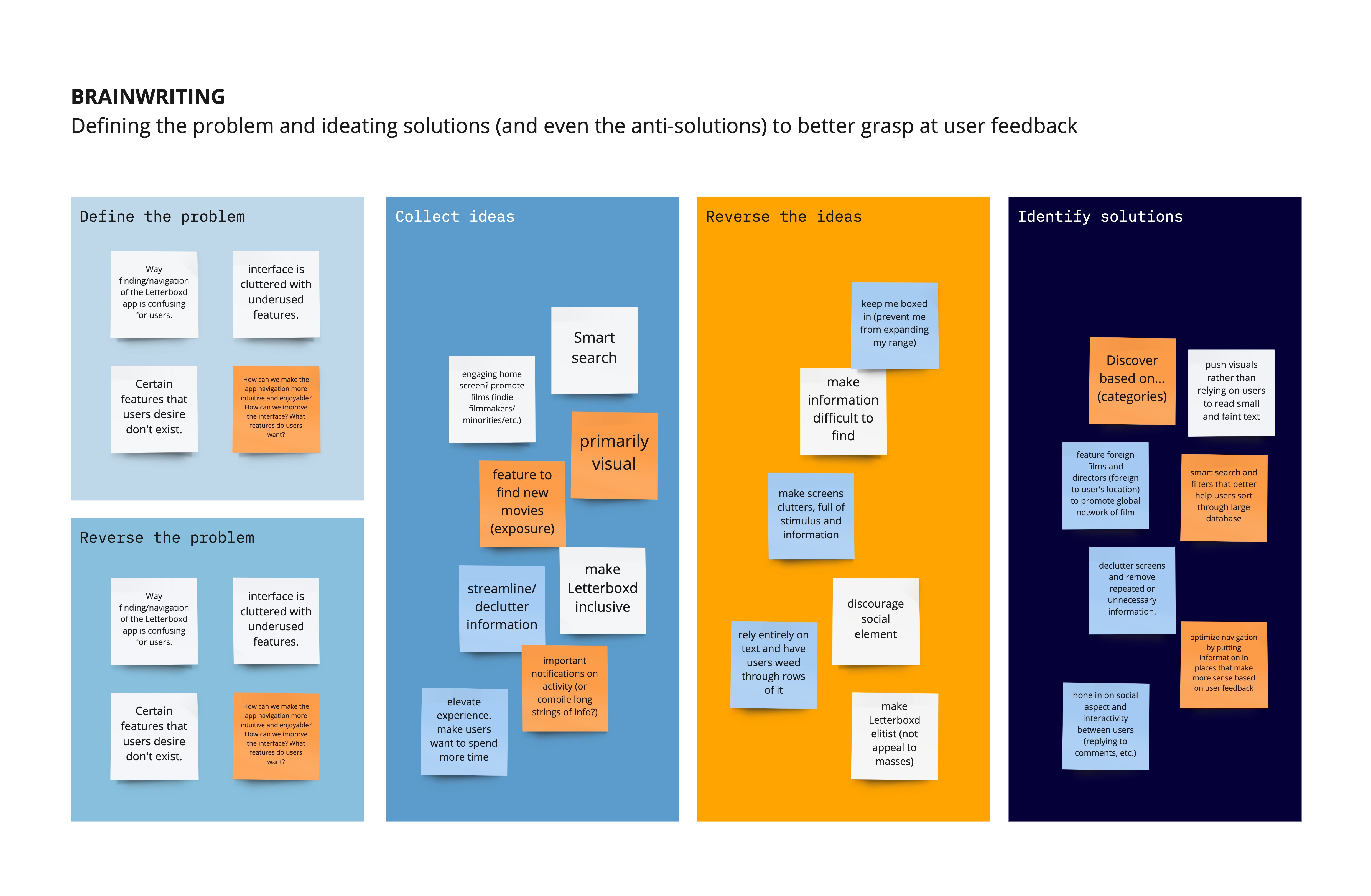 SKETCHING



DESIGN ANALYSIS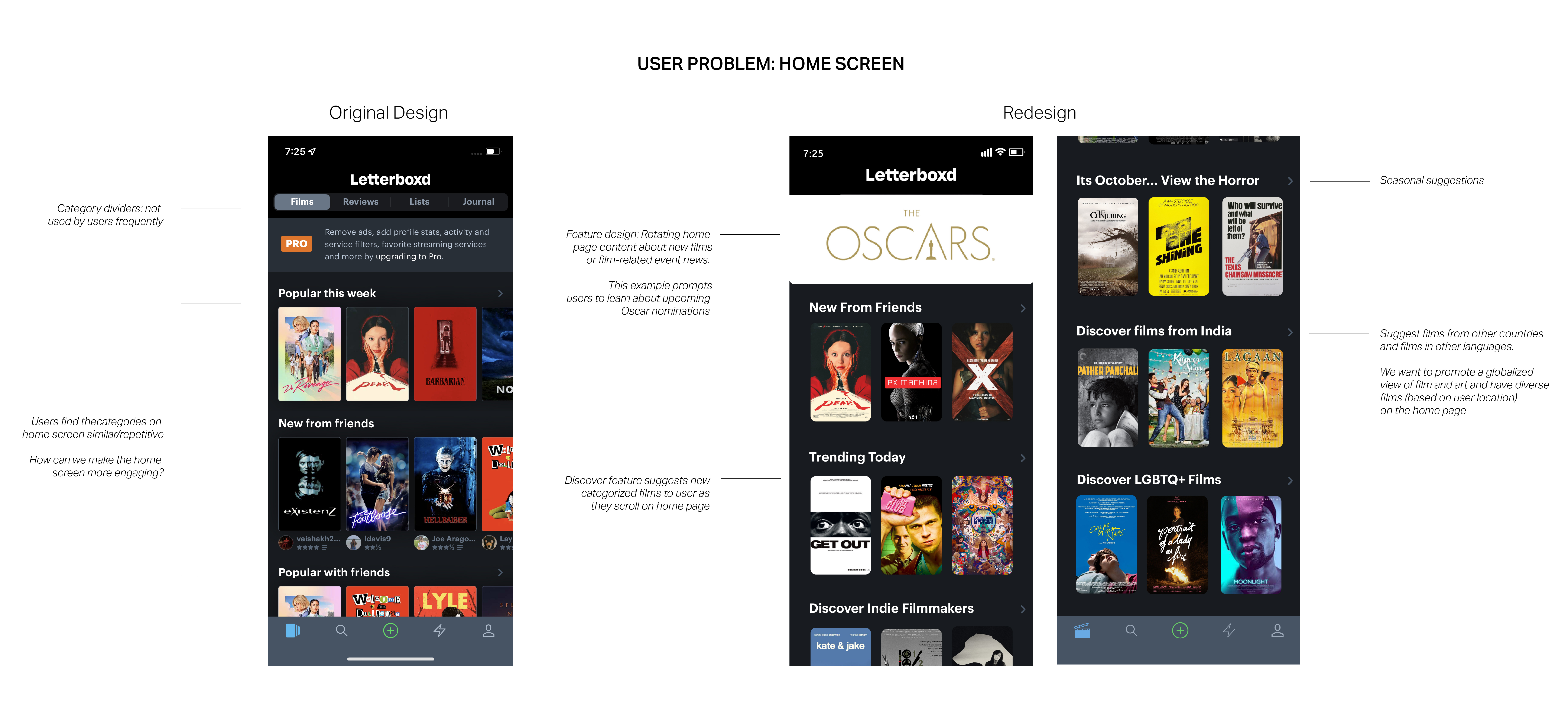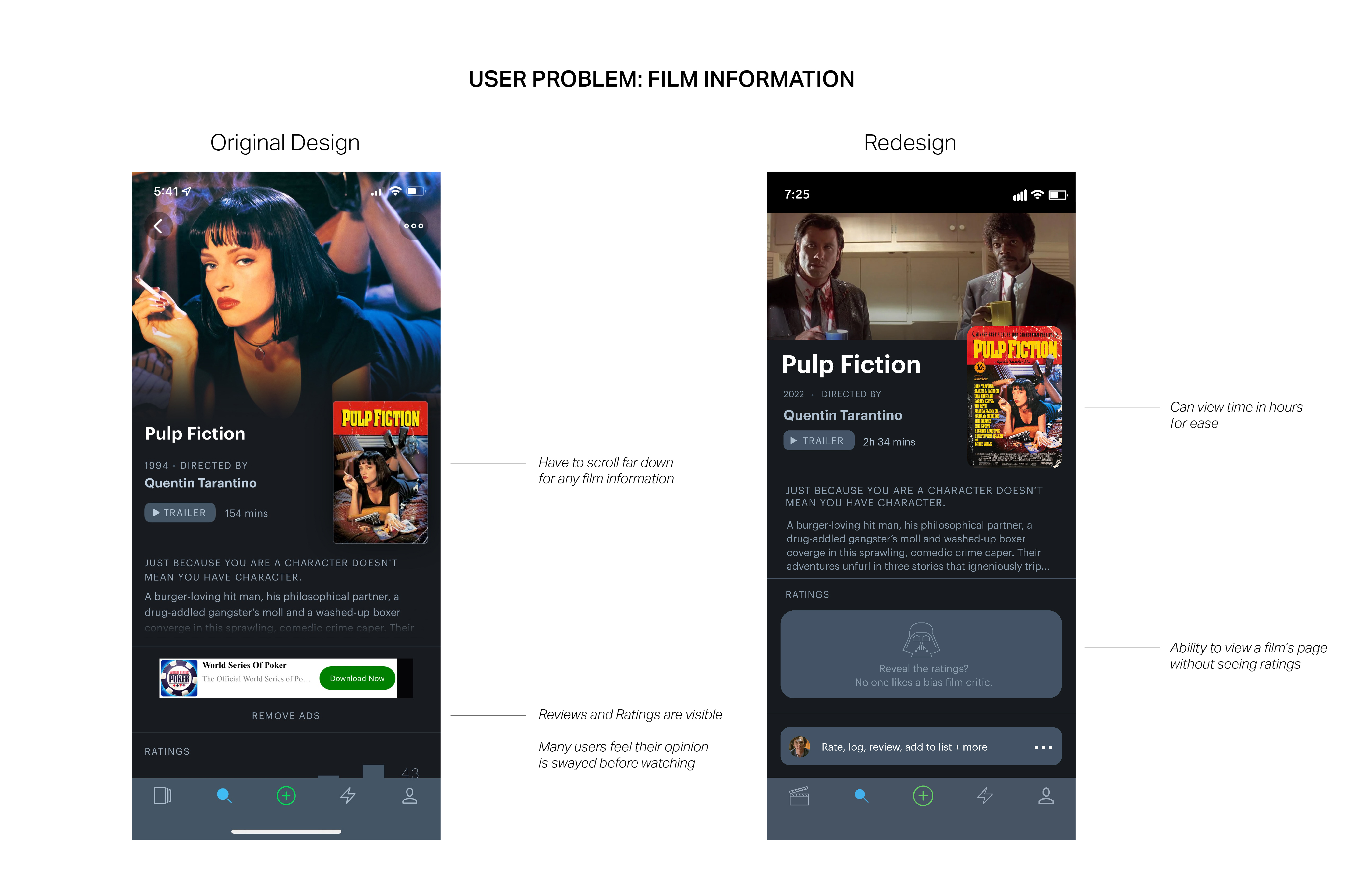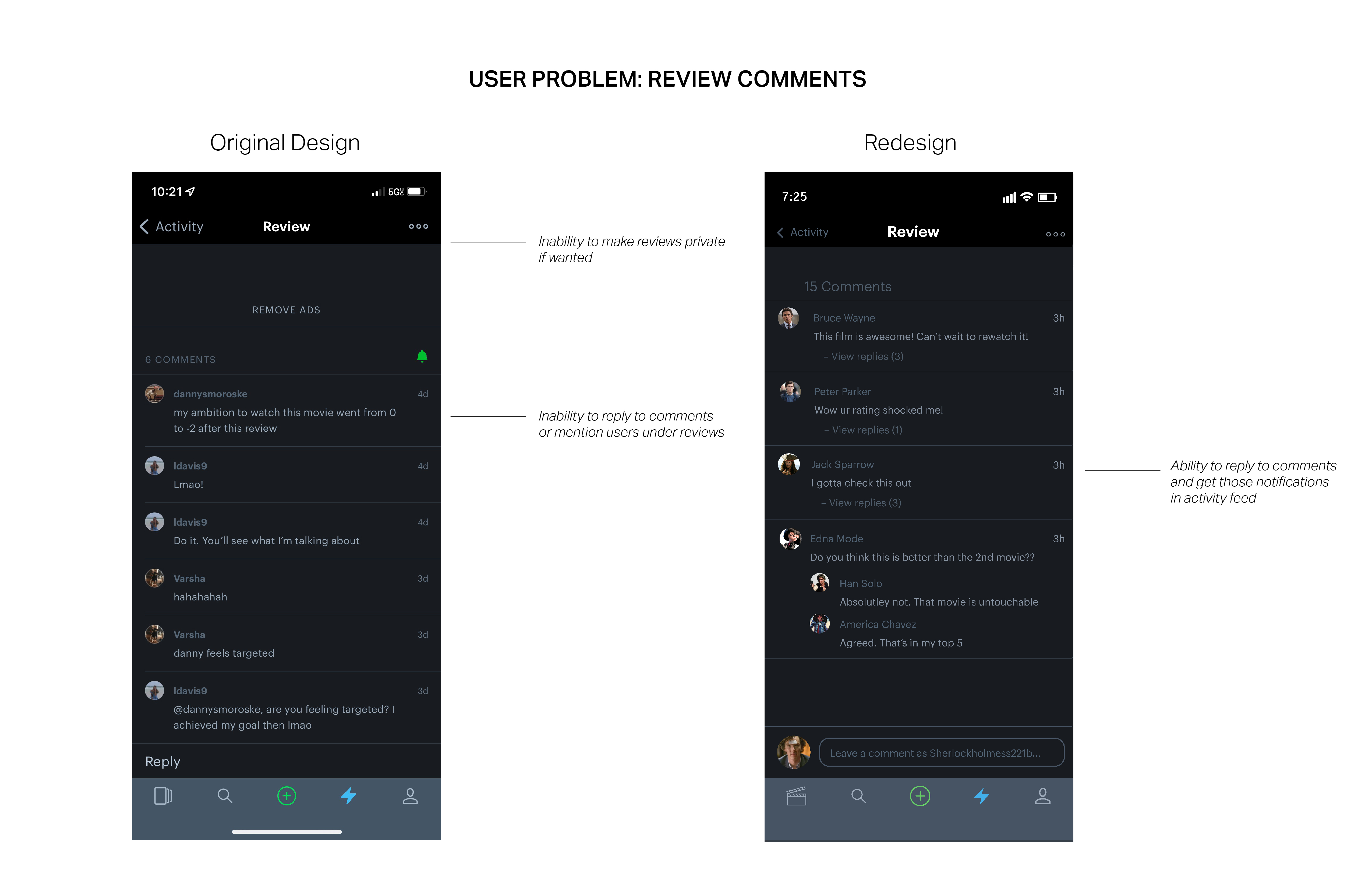 WIREFRAMING + PROTOTYPING
FINAL


SOME THOUGHTS
I've realized that sometimes we can get lost in our heads when it comes to redesigning. "Ooh! Let's redesign the logo too!" or "Let's add new colours to the brand guidelines!" However, to Danny and me, design has always felt first like problem solving. Letterboxd's brand identity is well known and loved, and there was no practical need to change it. Instead, we focused this project on tactical understanding of the usability of the interface, and effectively counteracting its weak points with our redesign.



June 2023 Update: Hey! It's been a while since we did this project, and Danny and I think we can do even better. Stay tuned for an update to the Letterboxd Redesign!